AI-powered machine translation
& post-editing
Expert translation services
AI machine translation and post-editing:
how custom engines boost productivity and lower costs
Machine Translation has come a long way since its early days, with AI-powered Machine Translation or Neural Machine Translation (NMT) now playing a significant role. Therefore businesses across Europe are faced with a challenge: they have to produce more content, rapidly, accurately and at manageable costs. But how do you define the best tools and process that fit your target groups? Generic or custom trained engines? Raw machine translation? What about the different types of post-editing?
For some time now, Tradas has been road-testing AI-powered machine translation or Neural Machine Translation (NMT) that allows for quick and efficient translation. Our custom engines can be tailored to your field of activity and your organization. Moreover, your data remain completely confidential. Combined with a network of qualified post-editors and continuous feedback and improvement, Tradas can help achieve your translation and communication goals.

As the need to communicate has exploded, so has the global language service market.
According to Statista, the market has doubled in size over the last decade to reach approximately 50 billion U.S. dollars in 2019. It is expected to continue to grow at an exponential rate.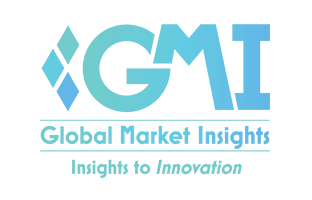 According to Global Market Insights, the Machine Translation market had a value of 650 million in 2020 and is expected to keep on growing and reach 3 billion U.S. dollars by 2027.
With the increasing amount of content created and updated every day, there simply aren't enough translators or time to process it all. Indeed, we have created more content in 2020 and 2021 alone than in the whole human history before. Machine Translation is an additional tool that can speed up the translation process, especially in the case of tight deadlines. When the MT systems are used by experts and with suitable content, they can considerably reduce the processing time while maintaining quality standards. Machine translation is also valuable when budgets are limited.
How does AI-powered Machine Translation work?
Neural Machine Translation (NMT) is the process of using Artificial Intelligence (AI) to translate a text without human intervention. While there have been various types of Machine Translation (MT) systems since the 1950s, NMT is the most advanced and sophisticated form of machine translation in operation today.
Generic engines: lower quality and no data protection
Free generic solutions, such as Google Translate, DeepL, Amazon and Bing are already widely used. These engines are trained with free generic content, and a single model is used to translate any kind of text. The terminology, however, is often inconsistent and the translations still require a lot of human intervention to make the result feel natural and fluent. While they can be efficient in specific scenarios, they do not make the cut compared to custom engines in terms of accuracy and workflow. 
Public disclosure of your data
Free generic engines have one feature that can also be a problem for professional users. On the one hand, they can draw on the billions of words that users feed them every day to generate translations. On the other, the content that is uploaded for translation becomes raw material for future translations for the rest of the world. Do you want your confidential information to become accessible to competitors? At Tradas, we take data protection very seriously. The custom Machine Translation solution we offer guarantees complete protection of your content. All the information that you pass on to us always remains confidential.
Custom engines: more reliable, secure and productive
Custom engines are like generic engines taken to another level. More specifically, they are engines tailored to become specialized in a given domain or sector. Tradas feeds the engine with bilingual and monolingual data specific to your company, sourced from your Translation Memories or any bilingual content you may have. We take care of collecting all the relevant content, cleaning it, and using it to train a specific engine for you. If you don't have any suitable content, we have the tools to collect as much relevant data as possible, from your domain or sector. The aim is to train the engine using the appropriate terminology in order to steer the output towards the results we want to achieve as rapidly as possible.
Tradas has the resources and tools to fine-tune an engine to your specific needs. We assist you throughout the whole process and keep track of the results. We continuously monitor the output of the engines and also the feedback we receive from our post-editors, the specifically trained translators who edit Machine Translation output. The newly cleaned data set is then fed back into the engine. Through this process, the engine learns and becomes better and better, gradually requiring less and less human intervention over time.
Machine Translation and Post-Edition
Post-edition is the human intervention that follows a Machine Translation output (also called MTPE). According to predefined guidelines, the translator/post-editor will edit the text up to a certain level. This level will be agreed upon in advance and ranges from Light Post-Editing to Full Post-Editing, that is to say, ready to be published.
If you need to slightly improve the engine output, we can apply a light post-editing. With a few tweaks, we obtain an easily readable text using only limited human intervention that will focus on certain aspects of the text while keeping most of the output generated by the engine.
If your content needs to be published, our professional and skilled post-editors take the time they need to make sure the text reaches a human translation quality level. With our custom engines, trained with relevant data, this process of full post-edition is faster than translating from scratch. If there are doubts about the level of post-editing actually needed, we are happy to help define this throughout the whole process.
Not all content that is translated needs to be published. Sometimes, it is just for internal use, such as e-mails, meeting minutes, notes, user guides, forum entries, or live chats. Raw or unedited machine translation is the ideal solution for any content that needs to be translated but that is not worth the financial effort and time a human translator would imply. We can deliver large amounts of translated words in a short time.
The obvious question is why you would pay for Raw Machine Translation when there are many free online solutions.
For two main reasons:
1) Data Protection: as already mentioned, none of the free solutions can ensure full confidentiality and protection of your data.
2) Customization: as explained above, generic engines only offer generic translations. We use engines that are trained with specific data, relevant to your domain.
Tradas is the ideal choice for reliable and efficient MT translation services. We decided to invest in a custom solution and trained engines when it comes to Machine Translation for a number of reasons. We rely not only on state-of-the-art MT systems but on a network of qualified post-editors, experts in their field and native speakers with whom we work in close collaboration. They continuously provide us with feedback on their post-edition experience, allowing us to use the edited content to further fine-tune the output of the engines. This means that our process of customization is never-ending. We constantly monitor the output of our engines using automatic metrics such as BLEU, COMET, HTER, but also, and most importantly, human evaluation. 
What does this mean for you?
Choosing Tradas means that you can enjoy accurate translations at a significant cost reduction.
Prices are adapted in line with the level of post-editing you choose.
Large volumes can be translated quickly – we are talking about thousands to hundreds of thousands of words.
Your data are protected.
Our team works closely with you to make sure you get the perfect fit. We have over 35 years of experience on the market, which means we can help you decide if you need Machine Translation to begin with, and if so, what type of engine and human intervention will suit your needs.
Get your free quote
within 3 hours
Want to discuss
your project first?